New Owner Celebration
Tuesdays are exciting in our Service Department!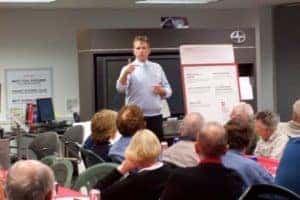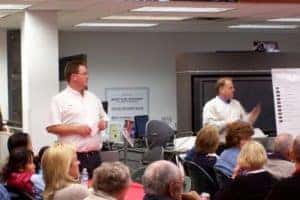 We hold a new owner celebration on the third Tuesday of every month.
Have you recently purchased a new Toyota vehicle and now have a list of questions that never got answered? This is where you get your answers.
Experience your vehicle from a behind-the scenes view with:
Jeff Rabenort – our Parts and Service Director
Glenn Anderson – our Parts Manager
Ross Meyer – our Sales Manager/Sales Trainer/Product Specialist
… and Master Technicians will be available to answer questions that are more technical.
We will cover
How your vehicle will react to avoid accidents
How your vehicle will react in an accident
How body shops work, repair your vehicles, and work with insurance companies
We serve dinner and refreshments so bring your appetite too!
Please RSVP at (651) 288-2500
Hope to see your there!
Jeff Rabenort
Parts and Service Director
Maplewood Toyota
jrabenort@maplewoodtoyota.com
Dealership Info
Mon - Thu8:30 AM - 9:00 PM

Fri - Sat8:30 AM - 6:00 PM

SunClosed
Mon - Thu7:00 AM - 10:00 PM

Fri7:00 AM - 6:00 PM

Sat8:00 AM - 4:00 PM

SunClosed
Mon - Thu7:00 AM - 10:00 PM

Fri7:00 AM - 6:00 PM

Sat8:00 AM - 4:00 PM

SunClosed