Hmong of Maplewood Toyota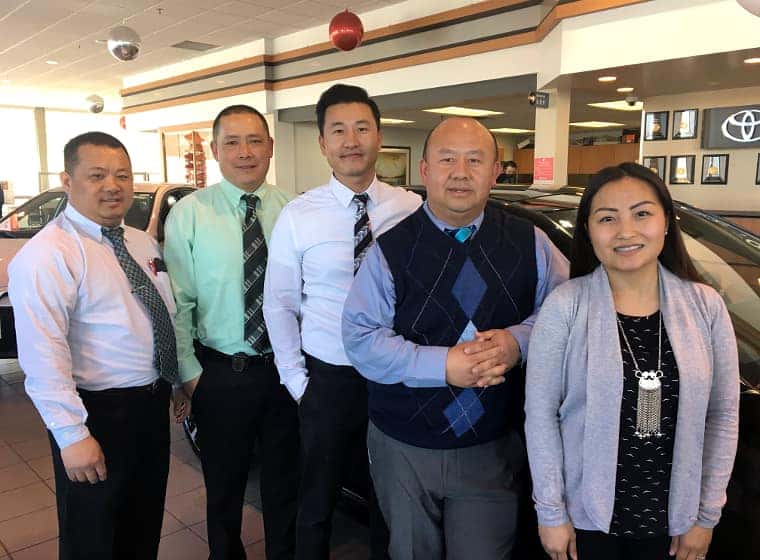 We Speak Your Language!
Maplewood Toyota, Minnesota's #1 Volume Toyota Dealer, proudly serves the Hmong community of Minneapolis and St. Paul. That means we speak your language and focus on understanding your needs to provide affordable solutions that work!
New Toyota Inventory
Are you looking for a new vehicle? We have exciting New Toyota Lease & Finance Specials going on right now or you can search a specific New model.
Quality Used Cars and Trucks
Are you in the market for a quality used car or truck? We have a large selection of dependable, well-kept vehicles that have been thoroughly inspected, serviced and ready for the road.
Vehicle Financing
Do you have questions about interest rates, loan terms or bad credit? Contact our Toyota Finance Department at (651) 419-5144 and we'll get you the answers you need to obtain a loan that works best for you. Our finance experts are available to answer any questions regarding loans or leases.
Vehicle Maintenance
Toyota is focused on safety and dependability. Proper vehicle maintenance is important to achieving both. That's why with every new purchase or lease you get ToyotaCare which includes:
2 year or 25,000 mile (whichever comes first) no-cost maintenance plan
2-year 24-hour roadside assistance (regardless of the mileage)
We have Toyota trained service advisors and technicians to help you with any maintenance issues and we maintain a complete history of your service visits.
Genuine Toyota Parts
If you are looking for authentic Toyota parts in Minneapolis or St. Paul, Maplewood Toyota has a complete inventory of Toyota Parts and consultants that are ready to help you repair your car, truck or SUV. Genuine Toyota Parts in your vehicle will keep your car running and looking like new for many years.
Become Part of the Maplewood Toyota Family
With every-day low prices, friendly sales consultants and knowledgeable custom-first service staff, Maplewood Toyota is committed to treating you like family while providing you with the best Toyota has to offer. Contact us today at (651) 419-5144 or visit our Toyota Dealership at 2873 Maplewood Dr., Maplewood, MN 55109. We serve the Minneapolis and St. Paul area and are within driving distance. Thank you for visiting our site and we look forward to seeing you soon!
Paid On-the-Job Training Opportunity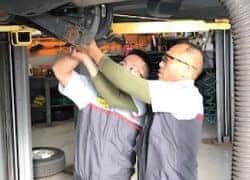 Our on-the-job paid training offers you an exciting career path. Training includes shadowing current employees, learning technical aspects of lube, oil, filter, brake and tire inspection and maintenance. You will also learn the customer service and the "soft skills" needed to be successful on the job long-term.
Tuaj ntsib peb. Peb zoo siab tos txais sawv daws.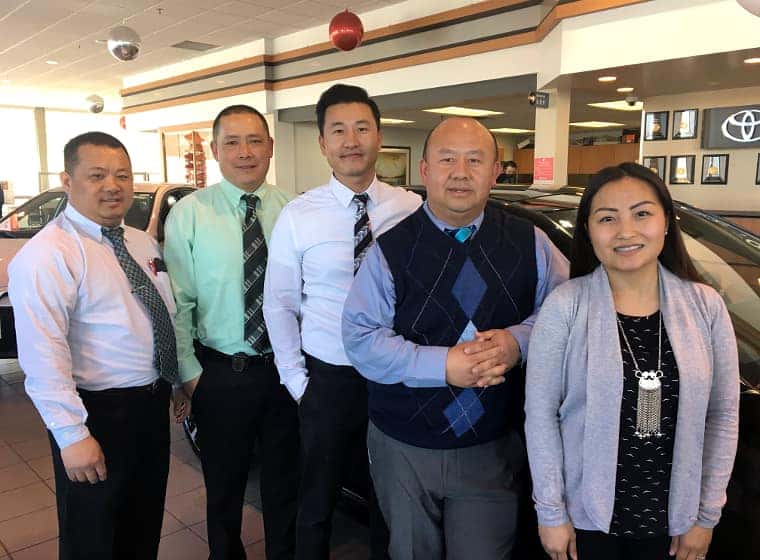 Have a comment or question? We'd love to hear from you.
Dealership Info
Mon - Thu8:30 AM - 9:00 PM

Fri - Sat8:30 AM - 6:00 PM

SunClosed
Mon - Thu7:00 AM - 10:00 PM

Fri7:00 AM - 6:00 PM

Sat8:00 AM - 4:00 PM

SunClosed
Mon - Thu7:00 AM - 10:00 PM

Fri7:00 AM - 6:00 PM

Sat8:00 AM - 4:00 PM

SunClosed