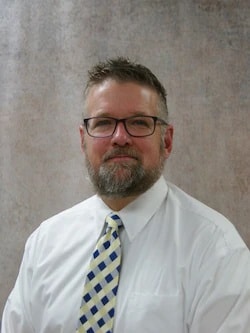 Ross Meyer has worked for Maplewood Toyota for over 20 years. He is Maplewood Toyota's Dealership Training Specialist and Product Knowledge Guru. Ross is also a presenter at the New Owner Celebration.
Do you have questions about your Toyota? Are you considering a purchase and want to know more? Is there a feature on your vehicle you've always wanted to know more about? Are you having issues with Bluetooth or Navigation technology? Do you need one-on-one help? Ross can answer all these questions and more. Simply use the "Contact Ross" button on this page to submit your question to Ross or call Ross directly.
Here are a few questions customers have submitted:
Q:  On my radio screen, under settings, it says Projection Settings.  What is that?
A:  Great question - Projection Settings will take you to a screen where you can toggle on or off Apple Carplay and/or Android Auto.
Q:  When I have Apple Carplay on, I can't select Bluetooth Audio as a source. Why not?
A:  Apple Carplay (and Android Auto) will preclude Bluetooth from working since the patched connection is more robust than Bluetooth.  All audio apps from your phone should be accessible through Carplay and Android Auto.
Q:  I am having trouble using the foot activated rear door on my 2020 Highlander.  I can't seem to get it to work.  Help!
A:  Ok - let's start by making sure that option is turned on in the Multi-Information Display.  Using the square on the left side of the steering wheel toggle down to the Gear - this is Settings.  Then toggle over to the right to the 2ns from the far right for Detail Settings.  Hold down OK in the middle of the toggle square on the steering wheel to select.  The 1st option is PBD for Power Back Door.  Select that and then make sure the Kick Sensor is turned ON.  Once that is completed move to the outside the rear of the vehicle.  Make sure you have a smart key on your person and you are standing at least a foot to a foot and a half from the rear bumper.  In one motion, kick your foot under and back out from under the center of the rear of the bumper.  Do not make contact with the bumper, and do not allow your foot to linger under the bumper - try to do it in one fluid motion.  What we have found is that if you are standing too close to the bumper it will not work.  We have trouble on our lot due to radio broadcast antenna being very close to our lot.  If you are still having issues look around to see if there is anything that could be causing electronic interference.  Hope that helps!
Q:  I am in my 2020 Highlander Platinum and I am hearing a sound that is almost like static from a radio, but it is kinda faint.  The radio is off, and all my windows are closed.  Any ideas?
A:  This one had me stumped when I encountered it with a customer a while back.  It was the ventilated seat turned on.  This feature is a fan that blows air up through the seat perforations and the noise was the fan.  Could this be it in your case?
Q: (From Greg) - Ross, the Scout GPS on my Rav4 isn't showing a map. It just has directions. What am I doing wrong?
A: Greg, the issue is most likely that you do not have the phone corded to the USB port. When you do it, make sure you are using a factory OEM cord - like the one that came with your phone when you got it new.
Q: (From Melissa) - I can't seem to get my Apple CarPlay to work on my 2019 Camry. What am I doing wrong?
A: Melissa, there are a couple possible solutions. First, make sure your phone's software is up to date. Second, make sure you are using an Apple lightning cable - aftermarket ones are problematic. Third, make sure SIRI is turned on.